Exclusive Interview with:
Crown Bioscience is the leading preclinical CRO with expertise in the disease areas of oncology, inflammation, and metabolic disease. They are known for the breadth and quality of their in vitro and in vivo models. Ahead of the PREDiCT: 7th Annual Tumor Models Boston Summit in July, we have caught up with Davy Ouyang, Executive Director at Crown Bioscience to hear his thoughts and insights in the fast evolving oncology space!
Topics covered in the interview:
The shift in preclinical drug discovery – particularly the utilization of data-driven models to support preclinical assessment
The lack of animal models for preclinical evaluation: advice for pharma and biotech
Using human target knock-in mouse model for IO drug discovery
Selecting the right models during drug discovery
Exclusive Past Presentation by:
Dr Shiva Kazerounian
Expert Speaker, PREDiCT: Tumor Models
Principal Scientist, In Vivo Pharmacology Lead, Berg Pharma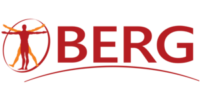 "Challenges, Insights, and Future Directions

for Experimental Models in Cancer Immunotherapy"
Outline:
Introduction to Cancer Immunotherapy

Mouse Models for Cancer Immunotherapy

Managing Outsourced Vendors Effectively