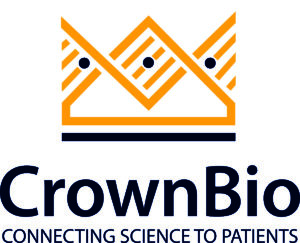 Lead Partner 
Crown Bioscience is a cutting-edge translational technology company providing drug discovery and preclinical development services in the areas of oncology, immunology, inflammation, cardiovascular, and metabolic disease. We bring clarity to drug discovery and enable clients around the world to deliver superior clinical candidates. Our premier translational platforms for cancer, inflammation, and metabolic disease help our clients accelerate their new drug development programs.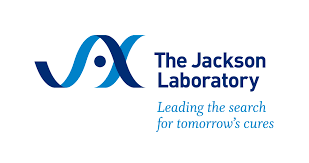 Expertise Partner 
The Jackson Laboratory is a leading provider of cancer mouse models and in vivo oncology services and a National Cancer Institute designated Cancer Center. Drawing on decades of research experience we provide capabilities around model selection, husbandry and customizable oncology studies to help clients and researchers evaluate novel anti-cancer therapies. Our diverse oncology study protocols range from traditional xenograft services to PDX cancer models and advanced humanized mouse models for immuno-oncology drug development.

Program Partner 
For the past 20 years, genOway has aimed to improve the predictability and reliability of preclinical data by designing models of high physiological relevancy to best meet researchers' needs. With a catalog of humanized immune checkpoint mouse models, and mice featuring the human immune system, genOway possesses a broad set of tools to help decipher the mechanism of action as well as the efficacy and safety of drugs targeting the immune system. Additionally, genOway owns strong intellectual property rights, combining patents and licensing agreements, enabling the company to provide end users the necessary freedom to operate.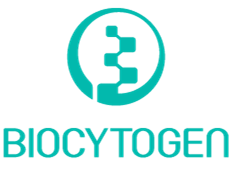 Program Partner 
Biocytogen is a global one-stop drug discovery solution provider with operations in the US and China. Empowered by its cutting-edge gene editing technologies and state-of-art animal facility, Biocytogen developed a seamlessly integrated platform for efficient antibody drug discovery. The technical teams in Biocytogen support a comprehensive portfolio of products and services, covering in vivo/in vitro preclinical services, humanized models for immuno-oncology and autoimmune diseases, fully human antibody (via RenMab™ Mouse), therapeutic antibody discovery and development services, CMC/CDMO, and regulatory affairs support. Biocytogen collaborates with more than 70% of top 50 pharmaceutical and numerous biotech start-up companies worldwide.

Spotlight Partner 
Allcyte is a pioneer in the field of functional precision oncology. We provide actionable data on the activity of drug candidates directly in live tissue samples of human cancer patients to support strategic R&D decision-making. Allcyte can do this with unprecedented single-cell resolution, demonstrated clinical translatability, and scale by leveraging our Pharmacoscopy® high content imaging platform. Our goal is to increase the success rate of clinical trials by enhancing the patient relevance of translational research.

Spotlight Partner 
Certis Oncology Solutions was formed in 2016 with the mission to provide individualized treatment options to cancer patients. Our technology enables oncologists to determine with precision the most effective available therapies to treat each patient's unique disease. Pharmaceutical companies leverage our expertise in precision oncology to obtain accurate, scientifically relevant data for preclinical decision-making. Findings from our science can dramatically improve lead optimization of new drug candidates, reduce development risk, and expedite path to clinical trials.

Spotlight Partner 
Preclinical oncology solutions business of Covance. Access a comprehensive range of in vitro and in vivo preclinical oncology pharmacology services now available within Covance. You can progress your oncology therapeutic through all phases of research and development with Covance's end-to-end solutions.

Spotlight Partner 
GemPharmatech Co., Ltd. is a leading company in China to provide high-quality animal model resources and services for biomedical community as well as pharmaceutical companies. Based on more than 16 years' practice in laboratory animals of the former entity, GemPharmatech has the vision and is striving to become one of the best one-stop service center for production, distribution, and phenotyping of gene-modified mouse models for partners all across the world.

Exhibition Partner 
Aspect Imaging, Ltd. is the world's leader in the design and development of compact MR imaging systems for preclinical and medical applications. With breakthrough technology in high-performance, permanent magnets, we offer unparalleled solutions designed to provide the information only available with MRI without the complexity, infrastructure constraints and extraordinary maintenance costs often associated with traditional MRI systems.
The M-Series line of compact, high performance MRI systems is specifically designed to deliver quality 3D anatomical, functional and molecular imaging of mice and rats without the workflow complexity, location demands and higher costs associated with traditional MRI systems.   These powerful permanent 1T MRI systems are cryogen-free and require no RF shielding which allows easier work environments in the lab.    Easy to install, easy to operate and easy to maintain for laboratories, animal facilities and core facilities, the M-Series is precision engineered to provide researchers the ability to harness the power and insights of MRI without limitations.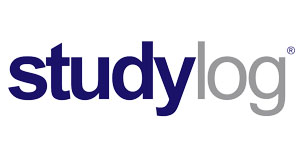 Workshop Partner 
Studylog's Animal Study Workflow Software® is designed for biomedical animal research and provides features for the design, planning, execution, analysis, and reporting of animal studies in a standardized, highly efficient manner, while protecting data integrity. Reducing many labs' study-related labor by half, Studylog automates and streamlines the entire animal study process, making it easier, faster and cheaper, so researchers have more time and resources to get their job done.