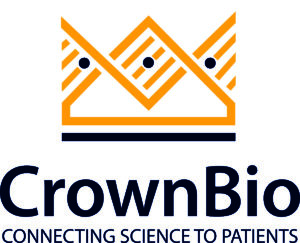 Our mission is to provide the "gold-standard" collection of well characterized models and services for drug discovery to help our clients reduce the attrition rate of candidate compounds in the clinic, before they enter the clinic. Crown Bioscience, Inc. is a Preclinical CRO with expertise in the disease areas of Oncology and Metabolic Disease. We are known for the breadth and quality of our in vitro and in vivo models, as well as our ability to help clients quantify the real efficacy and pharmacological profile of their candidate before they move into the clinic.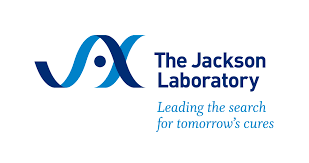 The Jackson Laboratory is a leading provider of cancer mouse models and in vivo oncology services and a National Cancer Institute designated Cancer Center. Drawing on decades of research experience we provide capabilities around model selection, husbandry and customizable oncology studies to help clients and researchers evaluate novel anti-cancer therapies. Our diverse oncology study protocols range from traditional xenograft services to PDX cancer models and advanced humanized mouse models for immuno-oncology drug development.

Mitra Biotech is a global leader in empowering oncology drug development. Our unique human ex vivo histoculture platform (CANscript™) characterizes human tumors that have been cultured in a fully recapitulated tumor microenvironment. The CANscript™  platform conserves tumor architecture and microenvironment and can be used to predict therapeutic response to a specific drug combination, as well as understand the mechanism of action of a given modality. Founded in 2010, Mitra Biotech is headquartered in the Boston area and maintains a significant research and laboratory presence in Bangalore, India.

GenOway specializes in genetic designs to serve genetically modified (GM) mice, rat and cell lines of highest standards for academic and bio-pharmaceutical research, and has created more than 2000 GM models, while serving clients in:
28 countries worldwide
380 academic institutions and 13 EU projects
170 Life Sciences companies
15 of the Top 20 pharma

MI Bioresearch, a preclinical oncology service provider, offers in vitro services, oncology pharmacology, in vivo imaging, and focal radiation to support research programs. Our team explores the effects of your drugs and biologics using both human and syngeneic models and multi-modality imaging systems. MI provides you with decision-driving data to help advance your drug candidate toward the next cancer research breakthrough. One Focus. One Purpose. Oncology Research.

Pharmatest Services Ltd is a CRO offering preclinical efficacy services for the pharmaceutical industry. We offer both in vitro and in vivo models in the fields of oncology and skeletal diseases. In oncology we have special expertise in clinically predictive orthotopic and metastasis models, and especially models of bone metastasis.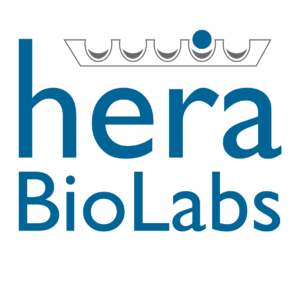 Hera Biolabs, Inc., is an innovative pre-clinical CRO utilizing cuttingedge gene-editing technologies to create novel in vivo models for oncology. Given our mission to accelerate cancer research and rug development, we focus upon rat models to deliver translationallyrelevant, high-quality results. Using proprietary technologies. Our first SRG model is the OncoRat®, uniquely suited for xenograft studies given its excellent tumor take-rates and ability to deliver masses 10x that of mouse models in half the time – all without the increased risk of genetic drift from multiple passages as observed in mice.

VisualSonics is the world's leading developer of high-resolution, ultrasound-based, in vivo microimaging systems designed specifically for non-invasive preclinical research. The company's enabling technology allows researchers at the world's most prestigious pharmaceutical and biotechnology companies, hospitals and universities to conduct research in cardiovascular, cancer, and developmental biology areas. The technology supports applications that include genetic research, phenotypic studies and drug development.

Fuel3D are developers of BioVolume™, a subcutaneous tumor scanning and measurement system. Codeveloped and deployed in oncology research by leading pharmaceutical company AstraZeneca to replace caliper measurement for analysis of subcutaneous tumors in xenograft models. BioVolume supports AnimalWelfare and benefits 3R's across Oncology In vivo Research.


Studylog's Animal Study Workflow Software® is designed for biomedical animal research and provides features for the design, planning, execution, analysis, and reporting of animal studies in a standardized, highly efficient manner, while protecting data integrity. Reducing many labs' study-related labor by half, Studylog automates and streamlines the entire animal study process, making it Easier, faster and cheaper, so researchers have more time and resources to get their job done.
Headquartered in North Branford, Connecticut, Precision is the largest dedicated biological cabinet x-ray company, providing safe, reliable, repeatable, high dose rate x-ray irradiators, for modern transitional research. We work closely with leading research institutions worldwide to understand their application needs; and lead technological change in radiation research with a complete range of X-ray Irradiation Systems for a wide range of applications including preclinical, pharmaceutical, scientific and industrial.
Noble Life Sciences is a full-service preclinical contract research organization offering standard GLP and non-GLP services, including safety and efficacy testing, for the development of drugs, vaccines, and medical devices.  We offer preclinical testing in a wide variety of mammalian species including rabbits, rats, mice, ferrets, guinea pigs, sheep, goats, domestic swine and mini pigs.