09:00 - 17:30 EST | 6.00 - 14.30 PST
* Please note that the following agenda timings are Eastern Standard Time.  
For full agenda session details and Pacific Standard Times, please download the full event guide here
8:20 am

Chair's Opening Remarks
Optimizing Model Characterization & Validation Methods for Translational Relevancy & Predictivity
8:30 am

Modelling Small Cell Lung Cancer in Preclinical Development of Synthetic Oncolytic Virus
Synopsis
Tumor heterogeneity of small cell lung cancer tumors is challenging to recapitulate in a single preclinical model
To better model the complexity of SCLC tumor and microenvironment and to improve translation of preclinical findings into clinic Oncorus employed a number of models including cell- and patient- derived tumor xenografts, GEMMs and
humanized mouse tumor models
Based on in vitro studies of the replication of oncolytic virus, sensitive models were identified, and successfully implemented in vivo identifying treatmentresponsive PDXs
9:00 am

Session Reserved for Tempus
Synopsis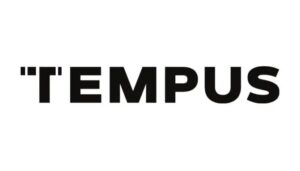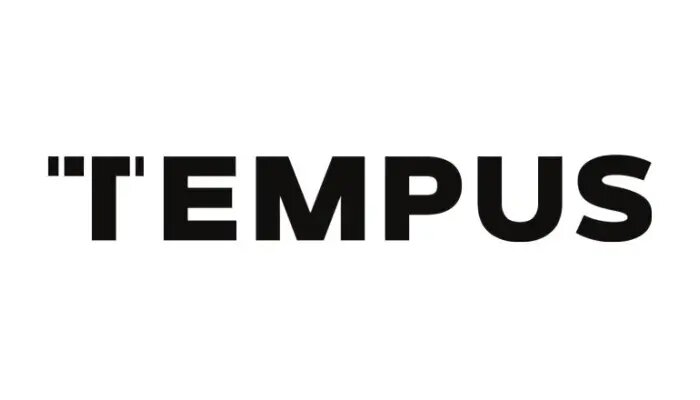 9:15 am

Roundtable: Outlining Model Validation & Establishing the Need for Standardization
Scott Boiko

Associate Director Translational Science, Forma Therapeutics
Synopsis
How to effectively identify novel drug combinations on a limited experimental budget
Common pitfalls in phenotypic drug combination screening analysis – can we move away from computed synergy scores
Avoiding bias when evaluating drug combinations in vivo
10:00 am

Translating Preclinical Combinatorial Therapy Approaches in In Vitro & In Vivo Models of Human Glioblastoma Multiforme
Synopsis
Identification of potentially efficacious agents via NCI drug library and drug-gene network analysis using GBM spheroids developed from primary patient tissue
Are single agent and combinatorial effect predictions correct when tested in an in vitro setting?
Will in vitro single and combination agent efficacy data translate into in vivo pharmacology models?
Does reverse translation of in vivo PDX tumors recapitulate prior in vitro results?
10:15 am

Morning Break & Structured Networking
10:45 am

Session Reserved for inovotion
Synopsis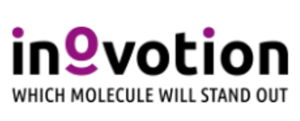 Rethinking our Model Selection Strategies
11:15 am

Weighing up Pros & Cons of Quick & Dirty Models Versus Slower Growing Models
Synopsis
Establishing the difficulty in balancing model complexity, time and costs
What is the role of longer timeline tumor models? Can these help to answer questions about sequencing?
Advantages and disadvantages of different models, including PDX, syngeneic, and electroporation-based genetic transfer
11:45 am

Orthotopic & Metastatic Xenograft Studies in the SRG Rat
Synopsis
The SRG rat is an ideal highly immunodeficient xenograft host which provides advantages for preclinical in vivo drug efficacy studies including higher tumor takerates, serial tumor biopsies, and combination metabolism/safety studies. Hera
will present data on novel applications of the SRG rat including metastatic and orthotopic tumor models
12:00 pm

The Disease Model Finder: An AI-Powered Platform to Enhance Disease Model Sourcing
Synopsis
Scientist.com – world's leading and fastest-growing marketplace for outsourced scientific services and products
Disease Model Finder – an AI solution to accelerate tumor model sourcing from industry leading providers
Leveraging the Disease Model Finder's user-friendly bioinformatic functionality to compare tumor models across suppliers and expedite your timelines
12:15 pm

Networking Lunch
Incorporating the Immune System & Tumor Microenvironment
1:15 pm

Treatment Modalities to Improve Response in Tumors Refractory to Standard Immunotherapy Approaches
Natalia Blanco

Associate Director, Immuno-Oncology, Morphic Therapeutics
Synopsis
Low dose radiation in combination with immunotherapy in advanced tumors
Mechanistic insights into radioimmunotherapy resistance
Reversing immune dysfunction via interference of TGFbeta pathway with inhibitors of the integrin avB8
1:45 pm

Retaining the Tumor Immune Microenvironment Heterogeneity & Vascular Cross-talks in Ex-Vivo Microphysiological Models
Marco Campisi

Postdoctoral Research Fellow, Dana-Farber Cancer Institute
Synopsis
Focusing on the need to represent the tumor heterogeneity and vascular interaction to investigate the effect of cellbased cancer immunotherapies in thoracic malignancies
Co-opting innate immunity and vascular barrier to target solid tumors
Exploring next generation microphysiological systems to recapitulate more relevant human models in vitro vs animal systems
2:15 pm

Model Selection for Tumor Heterogeneity & TME
Synopsis
Discuss how to select the right model to capture tumor heterogeneity
What are the advantages and disadvantages of: wild-type mice, surrogate models, GEMM, syngeneic
What are the most translatable models when it comes to the tumor microenvironment?
Focusing on Translatability, Tackling Drug Resistance & Tumor Transporter
1:15 pm

Exploring Tumor Localized CD137 Agonism with Bicycle Tumor-Targeted Immune Cell Agonists (Bicycle TICAs®)
Synopsis
Description of the development of tumor-targeted immune cell agonists (Bicycle TICA™) based on constrained bicyclic peptides (Bicycles®) to activate costimulatory receptors selectively in the presence of tumor cells
Outlining the preclinical mechanistic data underlying the profound reprogramming of the tumor immune microenvironment
Highlighting translational aspects of work to inform clinical trials
1:45 pm

MATCH-R: A Preclinical Platform of Resistant Models to Innovative Therapies • Highlighting the development of a panel
Synopsis
Highlighting the development of a panel of PDX models and organoids derived from biopsies collected at the stage of acquired resistance
Demonstrating how these preclinical models will be used to improve knowledge on the mechanisms underlying resistance to treatment
Exploring the impact on evaluating response to new treatment
2:15 pm

Panel Discussion: Resistance Versus Sensitivity of the Drug Towards the Tumor
Synopsis
What are the best tools to measure resistance versus sensitivity, and how do you identify it?
Understanding if your drug is sensitive – is there tumor reduction and at what point?
Does it become resistant and it no longer suppresses the tumor?
3:15 pm

Panel Discussion – What Are the Advantages of 3D Models
Synopsis
Can we use organoids as the first approximation of what's going to happen in vivo?
Do 3D models offer the opportunity to mix and match your input cells to assess whether certain cell populations are influencing response?
The 3 R's: are 3D models paving the way for reduction, refinement and replacement?
How can we incorporate the TME into 3D models?
Exploring 3D Models – Advantages & Disadvantages
3:45 pm

Breaking Down Barriers In Immune-Excluded Tumor Biology
Synopsis
Immune exclusion in tumors has been associated with unfavorable clinical outcome and poor response to therapy
Therapies targeting immune exclusion are orthogonal to cancer immunotherapy and could improve responses
DDR1 as an example of a druggable target implicated in establishing mechanical barriers for an immune response
4:15 pm

Chair's Closing Remarks & End Of Summit